Welcome to our Pokemon Go Egg Hatching Chart Guide, complete with the basics and more in-depth Strategies. This Pokemon Go Egg Hatching Guide will explain the tricks and cheats players use to Increase The Egg Hatching Speed. Along with a chart to easily display what Pokemon will hatch from the Pokemonon Go Eggs List.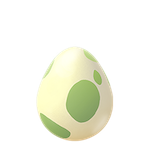 We will also talk about why Pokemon from eggs have so much value due to their IV Rating, as well as some other cool stuff. Alright, so let's start with How To Hatch Pokemon Go Eggs.
If you already know how Pokemon GO eggs work you can skip the HOW TO and go straight to the EGG CHART.
[Quick Navigation Buttons]
When gathering items at PokéStops, you may find a Pokémon Egg. Place the Egg in an incubator, and it will hatch into a Pokémon as you travel distance through walking.
(Note: The Pokemon that will hatch is determined the moment you receive the Egg from the Pokestop.)
Pokemon Go Egg Incubator

How To hatch an Egg:
In the Map View, touch the Main Menu 
Touch Pokémon 
At the top of the screen, touch the word Eggs.
Select one of your Eggs
Touch Start Incubation
Select an incubator to use on your Egg
Walk to hatch

All Pokemon GO Incubators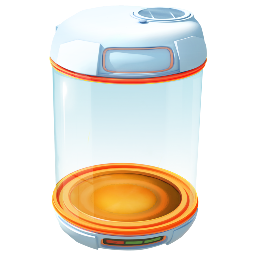 Pokemon GO Incubator ∞
Uses: Unlimited You can use this as many times as you want.
Pokemon GO Hatching Strategy: Using your orange incubator on 2KM Eggs is better than wasting your blue limited uses.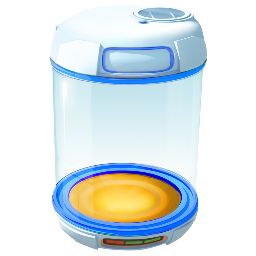 Pokemon GO Incubator 3/3
Uses: Limited You can only use this 3 times before it breaks.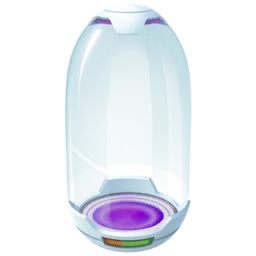 Pokemon GO Super Incubator 1/1
Uses: Limited to only 3 Uses before it breaks.
What Does It Do?: It has distance multiplayer of 0.6666, which will Hatch Eggs 1.5 Times Faster than Regular Egg Incubators.
Below is a chart showing just how much faster you can hatch eggs using the Super Incubator.
| Egg | Distance KM | Distance Miles |
| --- | --- | --- |
| 2 KM | 1.3333 km | 0.8285 mi |
| 5 KM | 3.3333 km | 2.0712 mi |
| 10KM | 6.6666 km | 4.1424 mi |
Pokemon GO Egg Hatching Speed
Server Refresh Location Ping
Pokemon Go Servers Refresh Locations roughly every 1-2 Mins, and close to every 30 secs when changing direction.
So if you walk too fast to a location and then "back track" or walk back when the server has not Refreshed your location. It will not award you for the entire distance you traveled. Instead, only for the distance, it calculated once the server Refreshes your location.
Additional Information Needed To Hatch Pokemon Faster:
Egg Hatching Speed Limit
10.5 mph, appears to be the maximum speed when Traveling In a Straight Line. You can speed up past 10.5 mph, when traveling in a circle or square routes.
Do Not Exceed This Speed Limit or you will lose distance traveled.
Pokemon Go Egg Hatching
Now for the best part, the Pokemon Go Egg Chart. Depending on the KM of your Pokemon GO Egg will determine what type has a chance to hatch from 2KM, 5KM, 10KM. The fast and simple way to figure out what Mons can Hatch from 2KM, 5KM & 10KM is with this Egg Hatching Chart.
Pokemon Go Egg Hatching Chart
Tap/Click the Names to View More Information About the Pokemon.
2KM1.2 Miles

Wailmer



Togepi



Swinub



Swablu



Spheal



Shellder



Poochyena



Pichu



Machop



Cleffa



Barboach



Aron


5KM3.1 Miles

Wynaut



Wingull



Tyrogue



Treecko



Snorunt



Shuckle



Scyther



Pineco



Onix



Nosepass



Mudkip



Mantine



Makuhita



Girafarig



Elekid



Corphish



Baltoy



Azurill


10KM6.2 Miles

Trapinch



Porygon



Mareep



Larvitar



Feebas



Dratini



Chansey



Beldum



Bagon


List of Alolan Pokemon that hatch from the 7KM Egg. You will get these 7KM Eggs from Gift through the Trading and Friendship Features.
| HATCH RATE | POKÉMON | RARITY TIER | HATCH RATE |
| --- | --- | --- | --- |
| 27.6% |   | Uncommon | 8/29 |
| 27.6% | | Uncommon | 8/29 |
| 27.6% | | Uncommon | 8/29 |
| 13.8% | | Rare | 4/29 |
| 3.4% | | Hyper-Rare | 1/29 |
7KM Hatch Rate Data credit goes to Silphroad.
Pokemon GO GEN 4 Egg Hatch
This is based loosely on the current egg hatching chart. The assumption is using the Pokedex IDs you can determine what GEN 4 KM egg the Pokemon will likely hatch from. This is still subject to change when new information is available.
You can prepare for more than just the Pokemon GO Gen 4 Egg Hatchable Pokemon by visiting our release page:
Gen 4 Release
Did you know Pokemon Eggs on average Hatch Pokemon with 75-90% IV Ratings (Individual Values).
This makes any Pokemon from eggs even if it's a Charmander very valuable due to their high IV Rating. Mons caught in the wild naturally have a much lower IV rating.
IV Rating = Your Combined Attack Stat ~ Defense Stat ~ Stamina Stat
Pokemon GO Egg IV Rating Curve

Pokemon GO Wild IV Rating Curve

Pokemon GO Egg Hatching Tier List
Nothing feels worse than hatching a 10Km egg only to receive a weak mon. The best you can do is cross your fingers and hope it doesn't happen to you.
The pokemon you should be crossing your fingers for are Snorlax and Lapras since these are among the best. We put together a list that ranks the value of every Pokemon that can hatch from eggs. You can think of Egg Rarity as the chance rate it has to hatch.
Now you can see what you want the most from the Pokemon GO GEN 1 Egg Hatching List and GEN 2 Egg Hatching List.